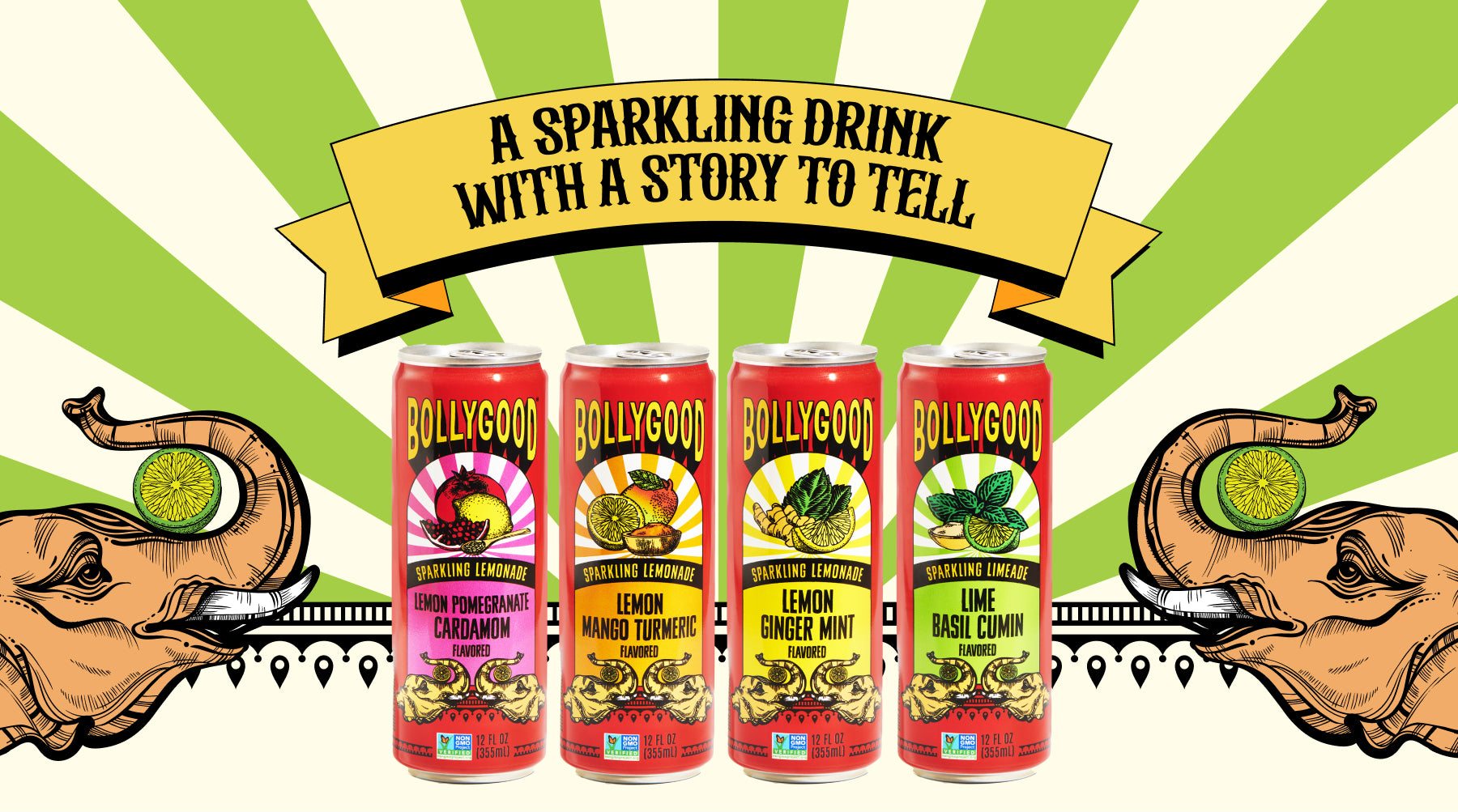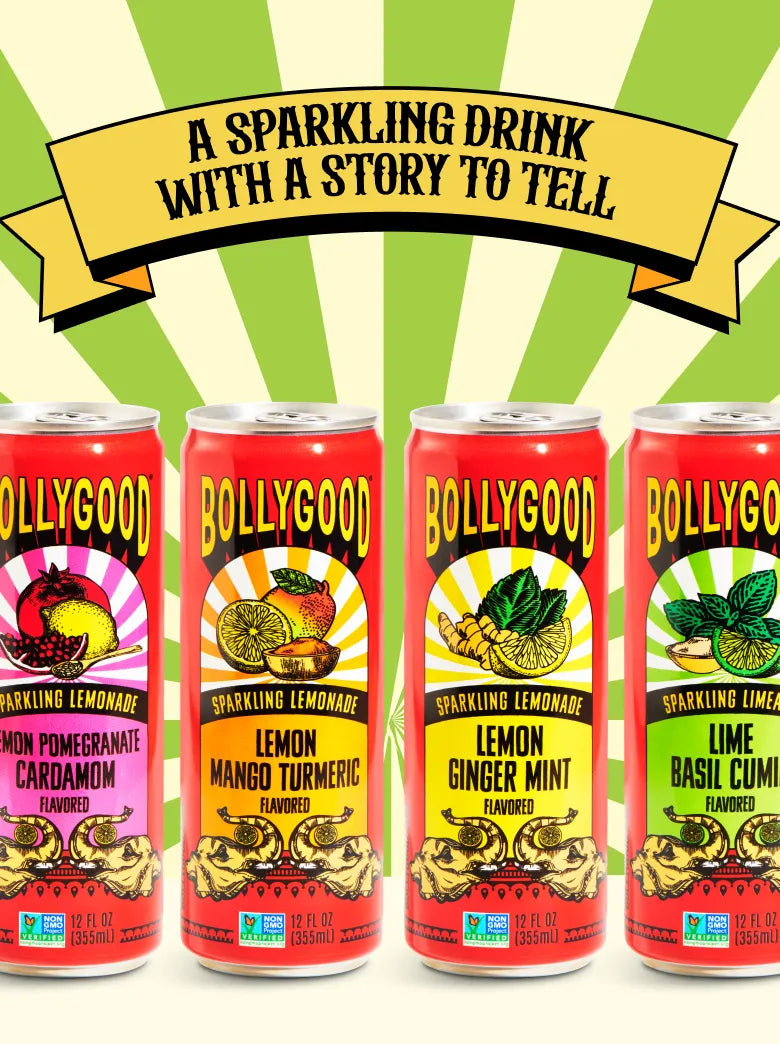 BOLLYGOOD IS HERE TO SHINE A SPOTLIGHT ON THE WONDERS OF INDIA:
Treasured tastes. Infectious energy. Bright flavors. Centuries of tradition. Pure, intentional ingredients.
This endless stream of inspiration takes center stage in Bollygood. With a twist on the traditional recipes I grew up with, everyone is invited to be a part of the vibrant Indian culture that my parents passed on to me. And just like India, it's an experience that'll make you want an encore.
To spread happiness and culture through delicious Indian-inspired beverages, while supporting the empowerment of women and women-owned businesses in the USA and India.
You never forget your first Nimbu Pani.
As a kid, Maxine remembers spending her summers in India sipping on its iconic refreshing beverage on sweltering days. The custom of making Nimbu Pani has been around for centuries, using a recipe that's a combination of water, citrus juice, salt, and cane sugar. As Maxine began to make it for her own family as an adult, she evolved the recipe into one that fit her tastes and honored the traditions she grew up with. Bollygood uses India's age-old recipe, and adds a sparkling twist with juicy fruits and modern flavors for a taste that's both nostalgic and entirely new.
Putting Indian culture in everyone's cart.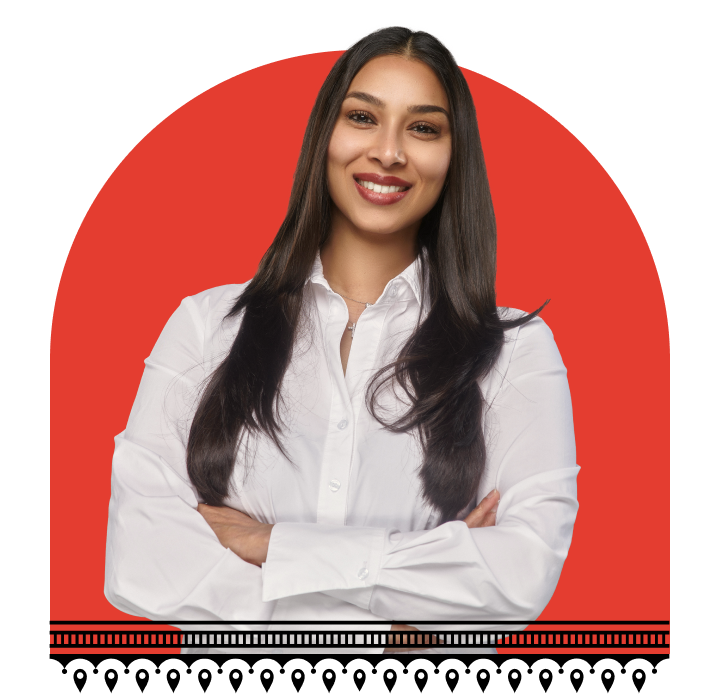 I was born in Canada to parents who immigrated from Kerala, India in the 1960s. Uprooting themselves from all they knew to pursue a better life on the other side of the world took incredible perseverance and determination. They stayed connected to their roots through a vibrant local Indian community, and regular visits during the summer to India.
During those visits, I was fully immersed in the heritage and traditions of my culture—vibrant colors, foods bursting with flavor, Bharatanatyam dancing, beautiful chaos, Bollywood movies, elephant rides, doting aunties, and of course, Nimbu Pani.
After working as an electrical engineer, I pivoted toward entrepreneurship to make something that was close to my heart and my home. And so, Bollygood was born. With it, everyone could have a taste of my parents' homeland, and I could represent my heritage in an authentic way on shelves across America. As a mother of four, I am proud to pass on my Indian culture to my children and to share it with everyone else who is interested in and inspired by India.