SPARKLING LEMONADE SPARKLING LIMEADE
SPARKLING LEMONADE SPARKLING LIMEADE
SPARKLING LEMONADE SPARKLING LIMEADE
SPARKLING LEMONADE SPARKLING LIMEADE
SPARKLING LEMONADE SPARKLING LIMEADE
SPARKLING LEMONADE SPARKLING LIMEADE
SPARKLING LEMONADE SPARKLING LIMEADE
SPARKLING LEMONADE SPARKLING LIMEADE
SPARKLING LEMONADE SPARKLING LIMEADE
SPARKLING LEMONADE SPARKLING LIMEADE
SPARKLING LEMONADE SPARKLING LIMEADE
SPARKLING LEMONADE SPARKLING LIMEADE
SWEET. BUBBLY. UNFORGETTABLE. JUST LIKE INDIA.

Real Citrus Juice

REAL SUGAR

CALORIES

NON-GMO

& FOUNDED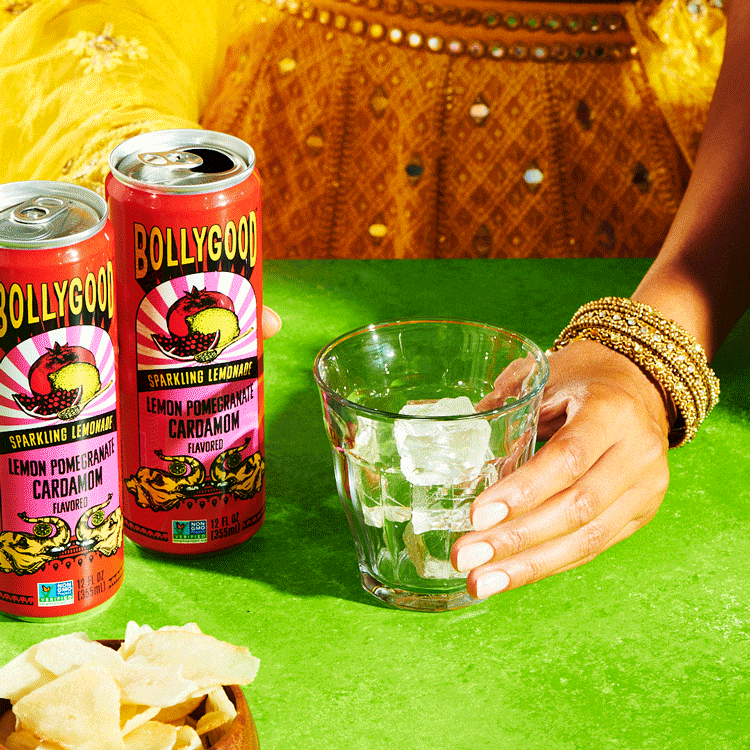 GIVING REAL INGREDIENTS CENTER STAGE
In India, Nimbu Pani is made with a few simple ingredients—water, citrus juice, salt, and cane sugar. Bollygood keeps the tradition of those ingredients alive with our take on the age-old recipe. Using juicy fruits, modern flavors and a lot of bubbles, our sparkling take on Nimbu Pani is real deal delicious.
Our fans are starstruck
"Amazing flavor! You can truly taste all the ingredients!"
– K.D | California
"Can't pick one! Tried to choose my favorite. Love them all!"
– Brooke H. | Indianapolis, IN
"Tastes so unique. Amazing flavors and great scent when I pop the can open, too."
– Al | Carmel, IN
"This is one of the best drinks I've ever had - it's bursting with flavor and has the perfect amount of sweetness and carbonation"
– Melissa M. | London, ON
"This beats Limca, this beats Thumbs Up, and calorically better than the other ones in India!"
– Debbie B. | Charlotte, NC
"This could be a great base for so many other drinks, or it's just perfect on its own."
– Sumi M. | Carmel, IN
"Bollygood is making us proud! This is our country in a can!"
– Debbie B. | Charlotte, NC
"Love everything about this, from the name to the flavor to the artwork!"
– A.P. | New Jersey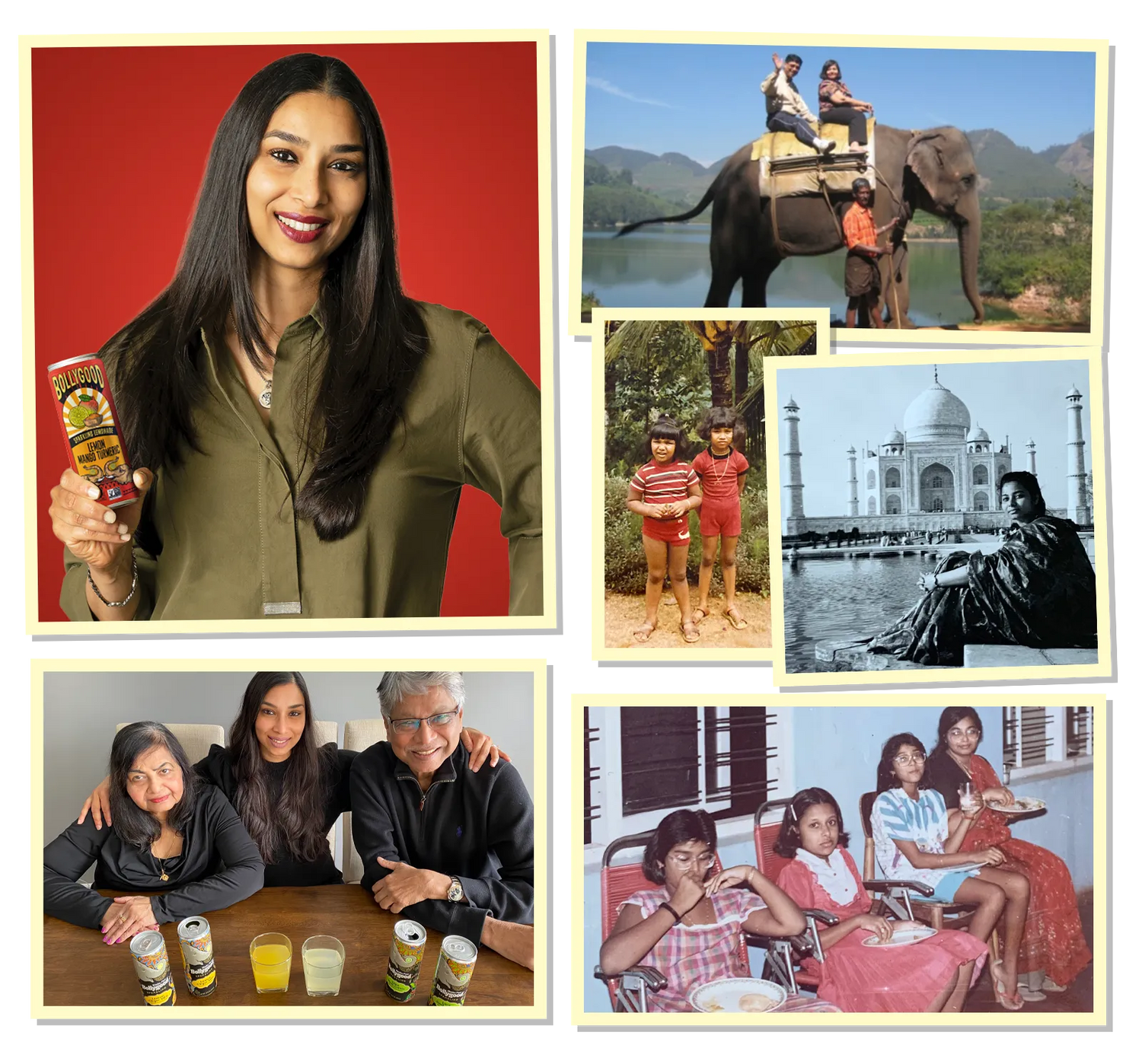 Putting India's Culture In The Spotlight.
Growing up in Canada with two parents from Southern India, I was raised with a strong sense of my culture. Yet outside of our tight-knit Indian community, I seldom saw that vibrant, infectious energy reflected back anywhere else. With Bollygood, India can have a voice and a presence in everyone's daily life; ready to inspire whoever is open to the adventure it brings.
About Us